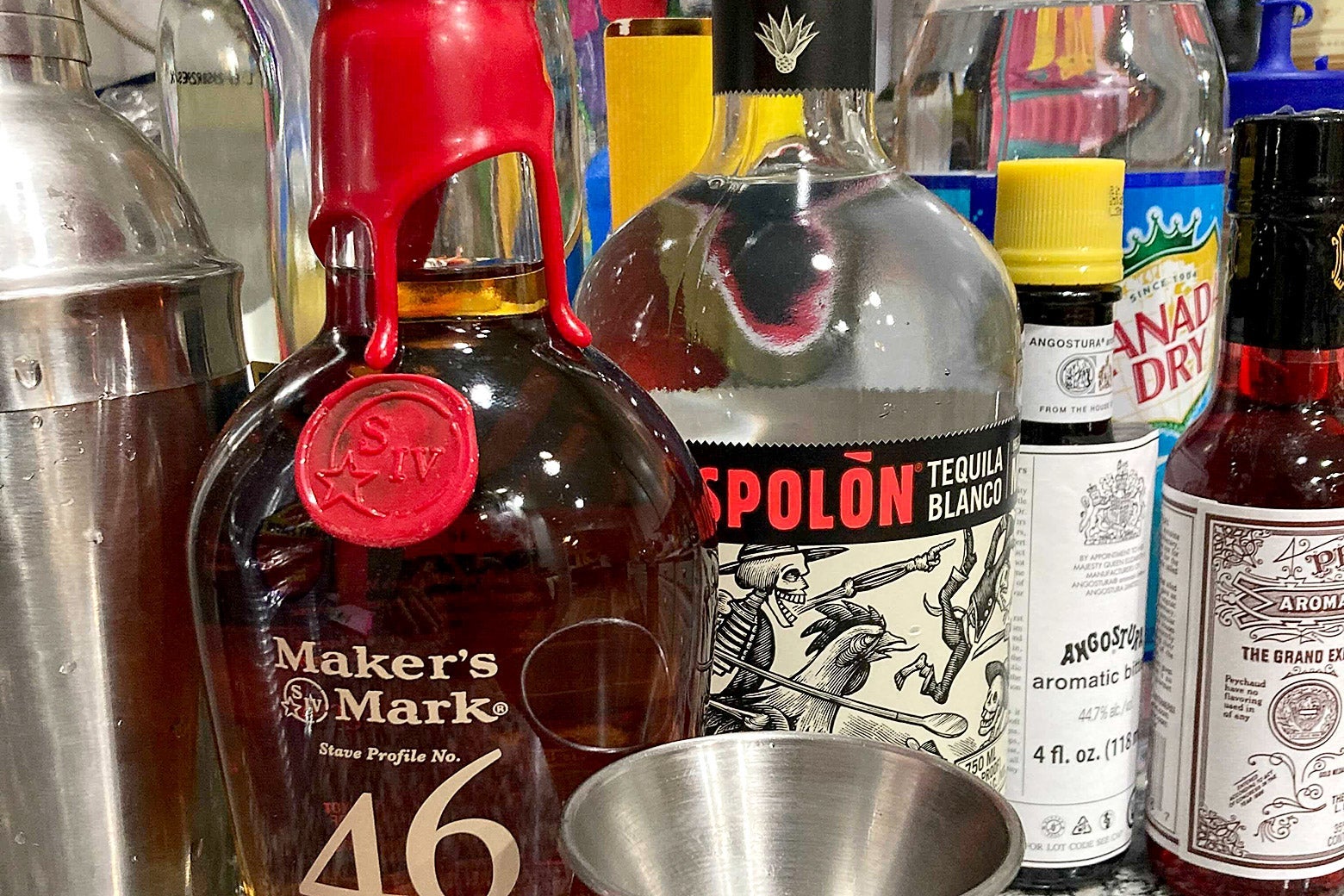 the rap singer's cocktail recipe book, revised.
[ad_1]
Slate maintains relationships with various online retailers. If you buy something through our links, Slate may earn an affiliate commission. We update links where possible, but note that offers may expire and all prices are subject to change. All prices were current at time of posting.
"So what do you all know about T-Pain?" "
This was the opening question I asked my test subjects at the dining table on a Saturday night. We had gathered so they could review my efforts while I tried my hand at some of the 50 recipes included in Can I make you a drink?, an ornate cocktail tome compiled by two-time Grammy-winning "rapper-ternt-sanga" T-Pain, is slated for release in November.
The group consisted of my wife, her best friend and my two sisters-in-law. Responses ranged from "I've never heard of him", to a basic knowledge of him as a rapper producer, to "Oh! He does this song, ummm… "followed by a humming, false interpretation of one of T-Pain's most popular offerings," "Bartender. "
Perfect. Let's do this.
I started the tasting with what is by far the simplest recipe in the book, a drink called Flight School – half a cup of English tea for breakfast and two ounces of Jack Daniels Tennessee Honey whiskey, served in a teacup and a saucer. (I don't have either, so we went with coffee cups.) It's meant to be a warm, comforting drink to enjoy in front of a fireplace – a classier hot toddy, if you want. The flight school was well received and considered a good introduction to our evening organized by T-Pain. Was this the right cocktail to take as Los Angeles goes through a fairly consistent late-summer heat wave? Absolutely not. But I went for the simpler first, and the revenue trajectory hits a steep slope after flight school, both in terms of taste and prep work.
Can I make you a drink? is not a stroll in the beer garden. Co-authored by hospitality luminary Maxwell Britten (known for his work in New York City hot spots like House Premiere and the Django at the Roxy Hotel in Tribeca), the book takes great care to offer a variety of premium alcoholic beverages and their methodologies detailed in its jet black pages. It can be overwhelming for the novice mixer, and the photography is so picturesque it is intimidating. Professional terminology is widely used. But the book is also peppered with relaxed, fun anecdotes from T-Pain himself that balance the tone serious and informative (including the hilarious story of the first time he got drunk).
Shortly after cleaning the coffee cups, I presented the second offering of the evening, a drink called Turn On the Light – a light and refreshing concoction of rum and lime juice topped with simple syrup and complemented by club soda and bitters. It became the drink of the night, just two drinks. "I want a pitcher full of this," one of my sisters-in-law shouted. My sister's best friend mentioned something about wanting to sell them at a lemonade stand. It was then that I knew that the effects of the cocktails produced the magic intended by their alcoholic spells. But apparently T-Pain and I peaked far too early.
Named after one of the T-Pain biggest records of all time, a 2010 collaboration with her loud neighbor from Florida DJ Khaled (we had to play the song on a phone for my sister-in-law, who didn't know T-Pain at all), the All I Do Is Win is a frenetic mix of fresh orange, lemon, simple syrup, mint, angostura bitters and a hint of club soda. He made immediate comparisons to an Old-Fashioned in my now properly lubricated focus group, but didn't quite hit the mark. Refreshing, but not something everyone immediately drew in like the Turn On the Light.
At this point, after three drinks, I thought it was time to roll out the grand finale – a cocktail that I assumed would be a hit, as all four tasting participants were heavy tequila drinkers. Page 117 of Can i mix presents a cocktail made with Espolon, vermouth, pineapple juice and lime juice. It's called suicide, and rightly so: from the feedback I received, everyone's taste buds seemed to have perished simultaneously in a very violent way. I drew a face with a tongue sticking out next to my wife's name in my notes on each taster's thoughts, and I don't even remember doing it among all the Suicide dramas. Note that this drink also requires a single ghost pepper sliced ​​in a quart of tequila for 30 minutes. Cleverly, I skipped it. I might have been kicked out of my home if I had.
Overall it was fun to try them out. I would recommend making one or two recipes at a time and familiarizing yourself with them first instead of going the ambitious route like yours did. And definitely read the book a few times before you dive in head first; it will take a bit of practice before you pass any of them. Here you are dealing with rolled up sleeves with a fancy apron. Approach with divine patience and respect.
As a farewell gift, T-Pain concludes the book with a section on Mix-In cheat codes that helps you learn "what to buy in that damn store." Here's one that isn't included: Go crazy down the frozen food aisle of your local Trader Joe's for all the starchy-type appetizers to soak up it all while you soak up. All credit to my wife for this. She saved us.
By Maxwell Britten and T-Pain. Kingston Imperial.
[ad_2]