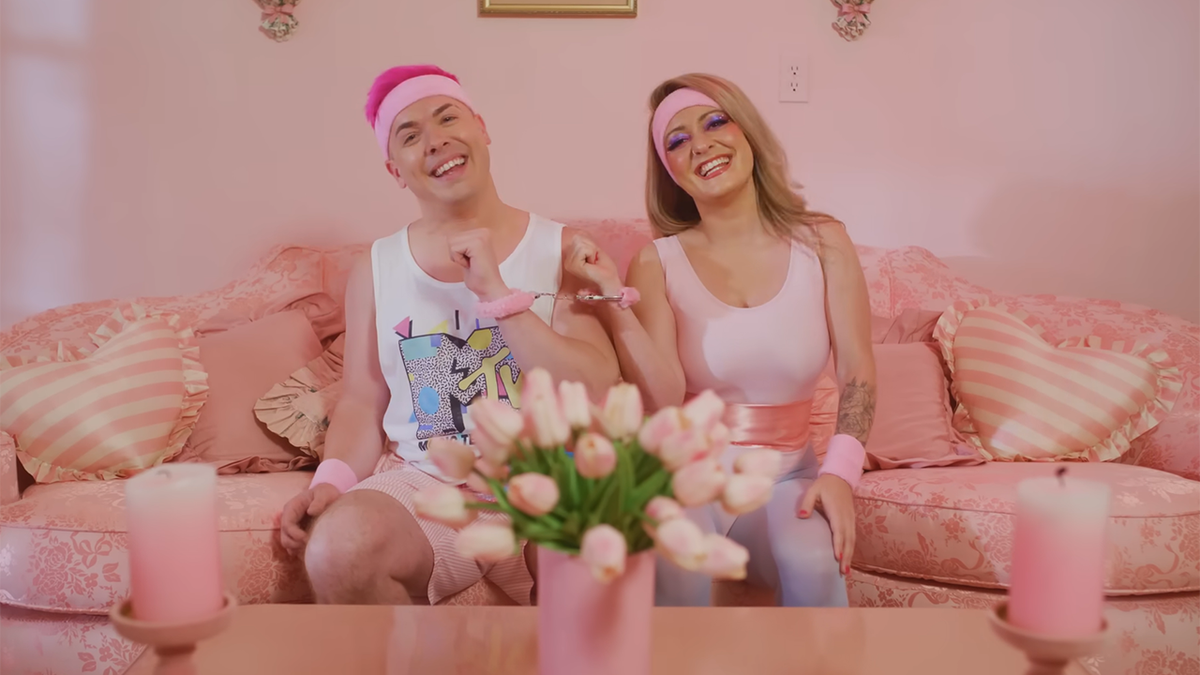 Scene Queen unveils new single Barbie & Ken
Scene Queen has released a new single, Barbie and Ken, in collaboration with Florida punk band Set It Off.
Self-proclaimed "bimbocore" pioneer and Set It Off frontman Cody Carson stars as iconic toy couple Barbie and Ken in the gory, slapstick video that sees the pair go head-to-head in a wildly violent "love" tiff.
In the song, the two artists perform on the nursery rhyme Sitting in a tree (kissing)but instead of Barbie and Ken sitting in a tree "kissing", they spend their time "KILLING" in their "pink dream house" where "two enters" and "only one spells".
Speaking of the track, Scene Queen aka Hannah Collins said, "This song is the perfect combination of the chaotic hyper-feminine 'Bimbocore' sound of my music, combined with the high energy and theatrical sound of the Set It movie era. Off I was so excited to get in a session with Cody in general, but the collab it turned into was honestly more fun than I could have even hoped for.
Underneath the accompanying Deathcats-directed video on her YouTube page, she writes, "For people who have been following my project from the start, you know that before I even started posting music on tik tok, I was posting music. content about bands I liked.
"Set It Off has always been one of those bands. Whenever I grew up I'd be sure to go meet and greet, buy albums, etc. and I've always been in love with the way they can bring both pop and theater into more avant-garde music.
"Although sonically I found myself in a slightly different realm, the energy I had was heavily influenced by them. Working with this band and becoming friends with them was one of the most complete moments for me as a musician and you can see and hear how much fun we had making this track.
It's meant to be a fun and crazy mix of our two worlds and a nod to something we were very excited to get into the session that day… Mr. and Mrs. Smith.. I mean Barbie and Ken.
In September, Scene Queen will embark on their first-ever US tour. The following month will see the 'bimbocore' star supporting Wargasm on an EU/UK trip.
look Barbie and Ken below:
Scene Queen Flagship Tour Dates:
September 01: Los Angeles The Roxy, California
September 03: San Francisco Bottom Of The Hill, California
September 07: Philadelphia Blackbox @ Underground Arts, Pennsylvania
September 08: New York Mercury Lounge, NY
September 10: Boston Middle East – Upstairs, MA
September 15: Chicago Subterannean, IL
September 17: Dallas Trees, TX
September 18: Denver Globe Hall, CO