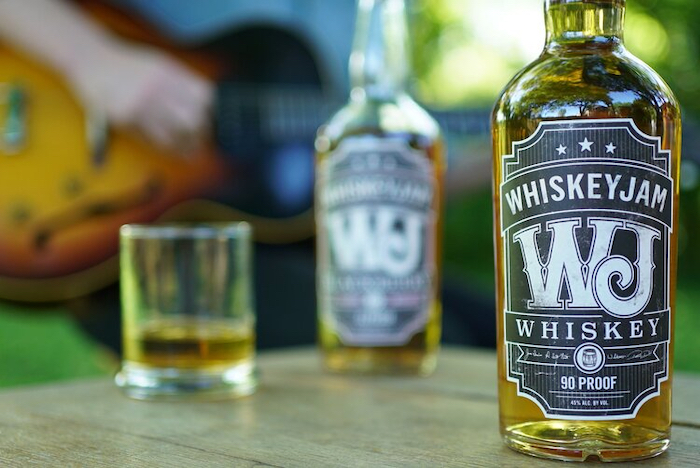 Music City's Whiskey Jam whiskey now available in the United States
Firefly Distillery, Ward Guenther, the creator of Nashville's Music Row, Whiskey Jam, and singer-songwriter Patrick Davis, recently teamed up to create Whiskey Jam Whiskey – a spirit said to be inspired by the way music brings people together.
The whiskey is now available online for purchase. Whiskey Jam is a famous weekly showcase of Nashville songwriters now in its 10th year. Its Monday and Thursday lineup is said to be one of the best shows in Nashville and featured performances by Luke Combs, Maren Morris, Chris Stapleton and Kane Brown, among others.
"Whiskey Jam was a completely organic event from the first night, as was our partnership with Firefly," Guenther said. in a prepared statement. "It's rare to find two companies in separate industries that follow the same principles to make it easier to enjoy life and the people around you. Whiskey Jam Whiskey is the embodiment of this principle, and we love that we can now share it with the whole country, delivered right to your door.
Whiskey Jam Whiskey is a small batch of American whiskey handcrafted at the oldest operating distillery in Charleston, South Carolina. Guenther and Davis initially joined forces in 2018 with the Firefly Distillery to create the whiskey.
"I brought together two of my dear and talented friends from the two places I will always call my home, my childhood home in South Carolina and my now 20-year-old Nashville home, and since that day we have all three worked. together to perfect what I believe to be an absolutely world-class, handcrafted, small-batch American whiskey, "said Davis. "The Whiskey Jam in Nashville is as iconic a Music Row musical event as you will find it to be, and when you combine this energy, spirit and reputation with the craftsmanship of the famous Firefly Distillery, how can something magical? not to happen? "
The Firefly Distillery in Charleston was founded by two friends and created the popular original Sweet Tea vodka. The whiskey is produced by the distillery five casks at a time in charred American white oak barrels. Bottled at 90 degrees, this is a blend of one barrel of seven year old bourbon and four barrels of 2.5 year old whiskey. It costs around $ 40.