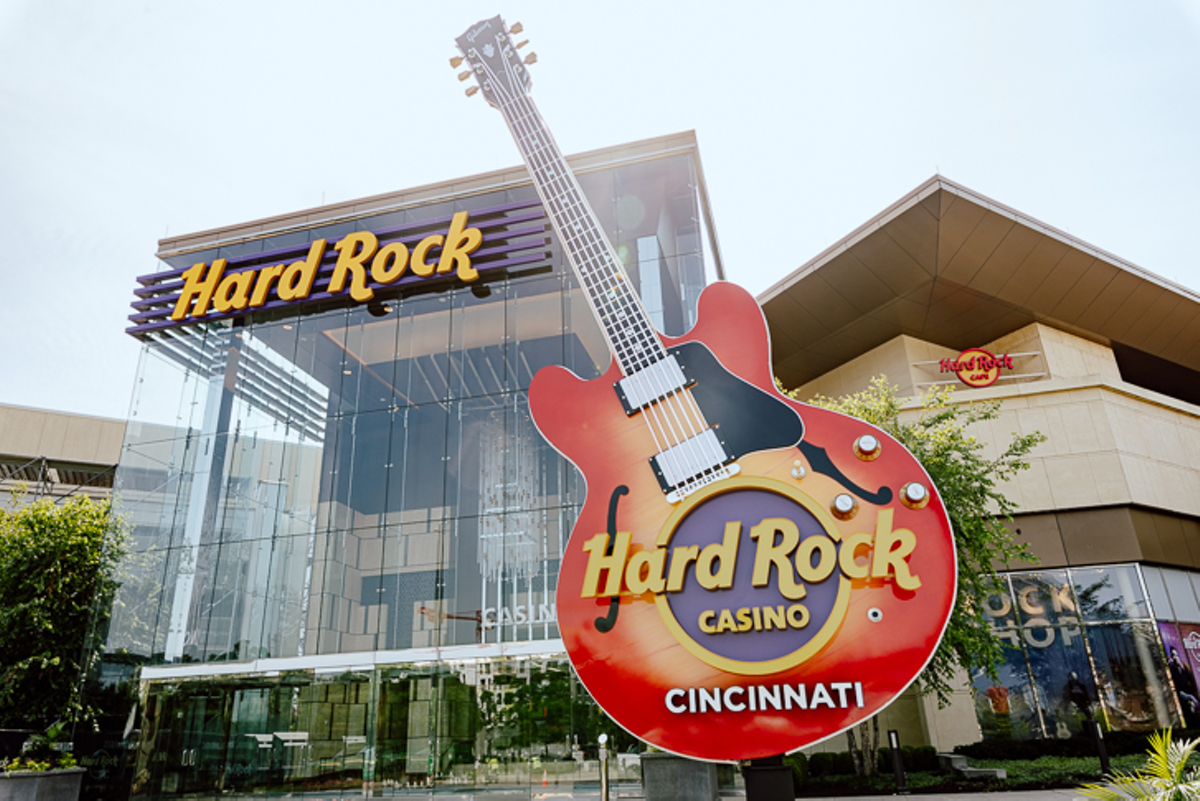 Hard Rock Casino in Cincinnati to Host Lady Gaga-inspired New Years Eve Party | Cultural | Cincinnati
Calling All The Little Monsters: Hard Rock Casino Cincinnati is having a New Years party that will get you dancing.
The Lady Gaga-inspired event will take place on December 31. It kicks off at 7 p.m. and the first 4,000 guests will receive a pair of Gaga-themed sunglasses.
There will also be someone who paints Lady Gaga murals live throughout Hard Rock, with a DJ and a performance by Cassette Junkies. The casino says it has also hired several Gaga look-alikes to pose for photos.
Hard Rock Casino Cincinnati opened in July. In addition to gambling, live music, and a Hard Rock Cafe (among other dining options), the casino is full of celebrity memorabilia. Inside, you can see iconic memorabilia worn or belonging to a wide variety of artists, including outfits by Stevie Nicks and KISS, as well as Eddie Van Halen's 1996 Porsche 933. There's even an outfit worn by Lady Gaga for the Frank Sinatra 100th Anniversary Grammy concert, created by Tim Ryan.
Hard Rock Casino Cincinnati is located at 1000 Broadway St., Pendleton. Get more details at hardrockcasinocincinnati.com.
Sign up for our weekly newsletters to get the latest news, things to do and places to eat straight to your inbox.
Follow us on Facebook, Twitter and Instagram.