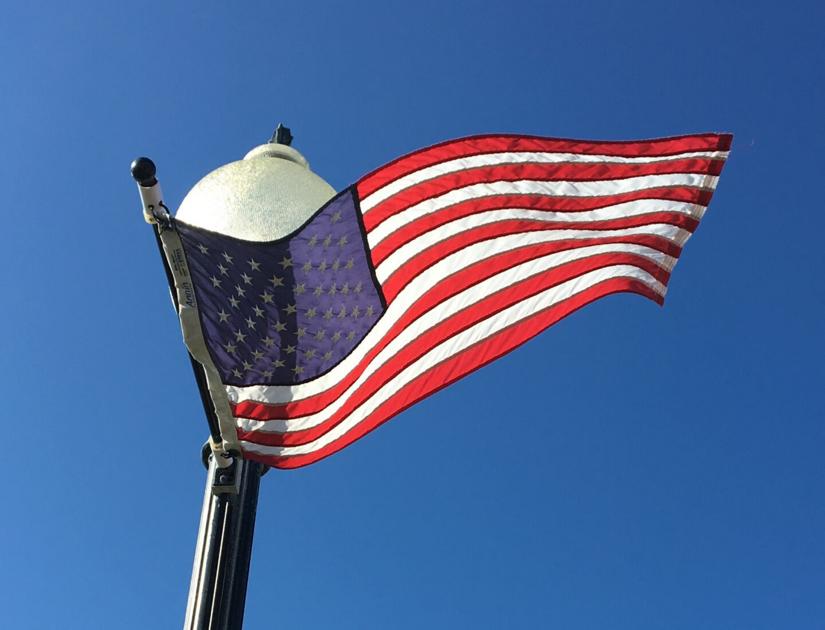 Exploring the American Soul, One Story at a Time | New
Christopher Flannery insists that a civic renaissance depends on "the great truths of Western heritage" and the "liberating principles of the American Revolution and the founding" – the fundamental truths Abraham Lincoln called the "principles and axioms of free society ".
Principal researcher at the Claremont Institute, Flannery says America's civic education is currently "in crisis." "From our preschools to our colleges," he says, "we teach our children and young people to hate their country and to hate each other.
Understood, the "first duty of civic education," he says, "is to teach each new generation of Americans what it is about the country that makes it worthy of sacrifice." Such education should instill the principles of self-government – "the common ground of the American political community" – and cultivate "friendship among citizens", the bond that "unites countries". Americans need to know what "a free government looks like, how it works, on what principles it is based, how precious, rare and fragile it is, and the virtues and sacrifices necessary to preserve it."
Although Flannery says it "will take sustained, determined, even heroic efforts in all areas of our private and public life," he believes that a resumption of civic education is possible. He does his part by hosting The American Story podcast – short weekly segments (typically 6-7 minutes long) set to music. Starting on Constitution Day 2019, the podcast currently features over 120 episodes.
In a soft voice perfect for the medium, Flannery introduces listeners to the lives of notable Americans – from well-known heroes to unjustly forgotten citizens – to explain what makes "America beautiful, what makes America good and therefore worthy of love ". American history is, according to him, "the greatest history ever written by human hands and minds."
A former professor at Honor's College at Azusa Pacific University, where he taught for over 30 years, Flannery shines a light on stories that capture the full gamut of the American experience. From Pilgrims and George Washington, Civil War and the Pony Express to mountain men and Hollywood actors and actresses, baseball greats and Martin Luther King, Jr., he covers the vast field of the American experience.
As Flannery describes it:
In these stories, the mystical chords of memory extend not only from the battlefields and graves of the patriots, but also back roads, schoolyards and barstools, town halls, blues clubs, summer afternoons, old quarters, ball fields and deserted beaches – everywhere you find Americans are and are becoming Americans.
He says these stories are "tied to the history of Central America," which is "encapsulated in three documents: the Declaration of Independence, the Gettysburg speech, and King's" I Have a Dream "speech. These teach Americans that "the aspiration of every generation" should be to live up to the fundamental principle of natural human equality. "Rising towards equality, as Lincoln said, is the greatest earthly advantage possible," he asserts, because "it requires and activates all the moral and intellectual virtues in each of us and unites the country in an ennobled friendship ".
Flannery owes his understanding of America to his teacher Harry Jaffa, who taught for decades at Claremont McKenna College and died in 2015. "Jaffa did a kind of philosophical poetry about America," Flannery recalls, " it is like the best of Lincoln speeches and like some of the great documents in American history.
Increasingly influential since its inception, the podcast currently averages 9,100 downloads per episode. The most popular episodes feature American heroes, including Michael Patrick Murphy and Chesty Puller, and more interesting Americans than most think, like actress Hedy Lamarr. Other episodes provide valuable insights into the anti-slavery nature of the Declaration of Independence and the Constitution.
Flannery started the podcast to show the sacrifices Americans must continue to make for their country. On this important theme, it tells the story of Nathan Hale, a revolutionary captured by the British and hanged. On the scaffold before his death, Hale said: "I only regret that I have only one life to lose for my country." Flannery says a civic renaissance will require the same courage and ardor. "America will always need citizens ready to give 'the last full measure of devotion'" in Lincoln's words, and "to defend our lives and our freedoms as Americans in times of need."
He hopes the podcast "will awaken the best angels in our nature, welcome us and encourage us to enrich great American history."
Mike Sabo is the editor of RealClear U.S. Civic Education Portal.