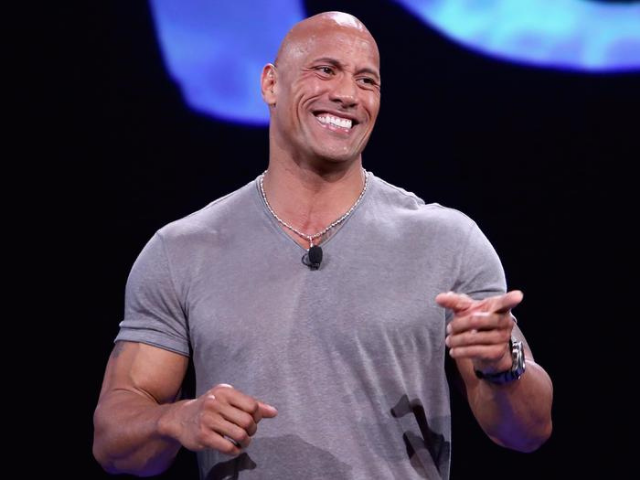 Dwayne Johnson Owned One Of Hollywood's Highest-Paid Actresses And She Could Do Nothing But Laugh
Dwayne Johnson has finally fulfilled his dream of making a movie closely tied to pirates. The movie was Disney's The Jungle Cruise, which was one of the most anticipated movies in 2021. They originally planned it to release in 2020 but changed due to the Covid-19 pandemic.
ADVERTISING
The article continues below this ad
Johnson, along with co-star Emily Blunt, did several interviews while promoting the film ahead of its release. The stars enjoyed each other's company while attending these interviews and had a great time.
ADVERTISING
The article continues below this ad
The Jungle Cruise cast appeared on "Emily Blunt & Dwayne Johnson Answer the Web's Most Searched Questions" and answered the most searched questions about them. They shared the video on WIRED's YouTube channel. They answered all the questions and also had fun answering them. In a YouTube short shared by "Signs of the Clip"Dwayne Johnson can be seen roasting Emily Blunt.
Blunt asked, "Who is most likely to survive an actual jungle cruise adventure?" Johnson replied: "It would be me.
Blunt added, "Because you have more fat on you, so you would last longer." The Rock said jokingly, "And you have he*pes. Watch everyone's head appear.
The British actress burst out laughing after listening to what Dwayne Johnson said. The Brahma Bull and Blunt have undoubtedly struck up an excellent bond of friendship and we can see it in this interview.
Emily Blunt once also shared that Dwayne Johnson allowed her to use his gym while filming in Hawaii. Everyone considers The Rock's Iron Paradise Gyms his personal space and he doesn't allow anyone in. However, he allowed Blunt and later her husband, John Krasinski, to use The Rock's training facility as well.
Dwayne Johnson is ready to usher in a new era in the DC Extended Universe
DC released the Black Adam trailer on June 8, 2022 and fans all over the world gave a positive response for the same. Dwayne Johnson was pleased after watching the positive comments and ratings for the trailer and shared a tweet along with a video on his Twitter.
Watch this story:- Dwayne Johnson's Daughter Simone to The Undertaker's Daughter Kaia – Meet the Daughters of WWE's Top Stars
ADVERTISING
The article continues below this ad
The tweet said, "Two words. #BlackAdam THANK YOU around the world. A staggering 98% POSITIVE GLOBAL REVIEW for our BLACK ADAM trailer! 🤯🤯🤯🤯🤯🤯🤯🤯🙏🏾🙏🏾🥃 🌍 A new era in the DC Universe ushers in. Passion.Disruption.And ALWAYS giving fans what they want.~BA⚡️@SevenBucksProd.
ADVERTISING
The article continues below this ad
The film will be released in October this year. After watching the reactions to the trailer, we can easily predict that the movie will top the charts. The Rock's first superhero movie will surely bring a new era to Hollywood.
DIVE DEEPER