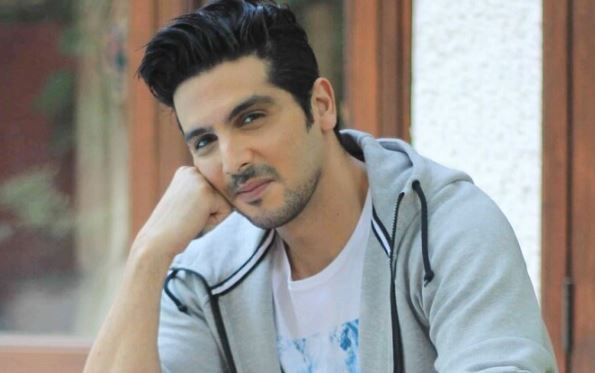 Actor Zayed Khan turns 42, let's watch his film career »News Live TV» Entertainment
Guwahati: Zayed Khan, born July 5, 1980, is an Indian actor and producer who appears in Hindi films. He is famous for his role as Lakshman in 'Main Hoon Na'.
Zayed is the son of Bollywood actor Sanjay Khan and interior designer Zarine Khan. Her older sisters are Simone Khan, Suzanne Khan (former wife of superstar Hrithik Roshan) and Farah Khan Ali. Zayed is the nephew of late actor Feroz Khan and director Akbar Khan. He is also the first cousin of Bollywood actor Fardeen Khan.
Since he has so many well-known faces in his family, it was assumed that he too would become the owner of Bollywood, but Zayed Khan has only a few films under his belt and is only known for his role as Lakshman.
Khan made his screen debut in 2003 in the film Chura Liyaa Hai Tumne alongside Esha Deol. In 2004 he starred in Main Hoon Na, one of the biggest hits of his career.
Zayed starred in several films after "Main Hoon Na", one of which included "Dus" where he played a cop. The film performed well, was a big hit, and was the third highest grossing film of 2005. Its film 'Shaadi No. 1', however, was a box office hit.
The movie "Cash" was originally intended to be a sequel to "Dus", but ended up taking a different direction later. Therefore, the cast of 'Cash' had a lot of actors who were part of the cast of 'Dus'. He behaved fairly well in his first week, but couldn't replicate the success of "Dus". He was ultimately declared a flop.
His next film, "Speed," also failed at the box office.
Zayed was also featured in the underwater action thriller 'Blue'. At the time of its release, the film broke the record for highest budget of a Bollywood film with 480 million rupees, but was below average.
A bunch of his other films failed as well.
Meanwhile, some of Zayed's upcoming projects have encountered production issues and have yet to be released.
On a personal level, Zayed married Malaika in 2005. The couple have two children, Zidaan, born in 2008, and a second son, Aariz, born in 2011.